Hey all!
I hope you're enjoying what is left of summer and gearing up for whatever lies ahead for "back to school" season. It has been a strange time for sure, but thankfully, it's also provided some extra time to work on some of those home projects that we've been putting off (yup, me too). I have been asked to write a series of blog posts covering some tips for staging and getting your home ready to sell. After giving it some thought, I decided the first thing I want to cover is PAINT COLOR since that is the #1 thing that comes up in my consultations.
It's also one of the best ROI (return on investment) projects you can do. Paint color is so versatile, so after thinking some more (any other overthinkers here?), I decideed to just focus this first post on the walls! The right wall color is so important in any décor whether selling or staying, but keeping it light and neutral is imperative if you're getting ready to list in this very competitive housing market.
Please keep in mind there are several factors to consider when choosing the right paint color…trim/cabinet color, flooring, lighting, furniture, décor, etc. These will all play a role in how the color will look in your home. Just because a color is neutral doesn't mean that it will look good in every space! If you have orange-ish woods (think honey oak) or little natural light, the color will look different than if it were in a room with huge windows and bright, white trim or cabinets. Always, always, ALWAYS get a sample of the colors you like and paint a large (at least 12"-18") square on multiple walls in each room and see how it looks as the lighting changes throughout the day. How it looks in the morning will be very different at night.
Now, when I think neutral, there are a few color families that come to mind…the blacks, the grays, the whites, and the beiges! Since we are trying to keep it LIGHT, black is out. However, there are plenty of other places where I love me some black! I'm sure you will see lots of that in future posts. So, back to our other families. These are all excellent options for neutral walls. We can also take it a step further and combine the grays and beiges to get the ever popular GRIEGE. Let's take a look at a couple of shades from each family…
Whites
You may think that white is just that…white. But when it comes to paint color, that is just not the case. There are literally hundreds of shades of white! Exactly how many, I don't know (neither did Google, I checked). Here are a couple that I like.
Sherwin Williams Alabaster
This is just a slightly warmer white. It has just a touch of creaminess that makes it a bit softer and less stark.
Sherwin Williams Snowbound
Snowbound is just a little bit more on the cool side with a slight gray undertone. Still not a true "white-white", but works well if you have other bright whites in your décor.
Beiges
Beige is a warmer color with a more tan/brown feel. It can come in varying shades, some with a bit of orange, red, yellow, or green undertones. Be very mindful of the undertones when choosing a beige as it may clash with some of the other colors in your home. Here are a couple of the popular colors.
Sherwin Williams Neutral Ground or Canvas Tan
These two colors are right next to each other on the color wheel and are fairly light with minimal undertones. They also pair well with honey oak.
Sherwin Williams Accessible Beige
Accessible Beige is in the Sherwin Williams Most Popular Color wheel. It is a bit darker than Neutral Ground and Canvas Tan, but is still a nice, light beige. It actually leans a bit more on the taupe side.
Grays
Grays can be a great way to lighten and brighten a space without going white! Gray, like Beige, has many shades and can also have varying undertones…blue, purple, or green. These undertones can be more or less obvious depending on the lighting in the room as well as your décor and accents. Also, before choosing a cooler gray, consider ways to warm up the space with natural elements to prevent the room from feeling cold. These are a couple of my favorite grays from the Sherwin Williams Most Popular Colors.
Sherwin Williams Light French Gray
Light French Gray is popular for a reason. It's one of few grays that would be close to being considered a true gray. It has no strong undertones and is a very good balance of warm and cool, however it does have just a touch of blue. The blue may be most noticeable in a North facing room.
Sherwin Williams Passive
Passive is a slightly cooler gray paint color, but not overly so. It pairs well with warm woods and white trim but also looks great with cooler accents which makes it more versatile than some other grays.
Greiges
Greiges is just as it sounds… a combo of Gray and Beige! It's probably the most popular neutral being used right now because you get the coolness of the gray and the warmth of the beige. Sounds strange, right?!? But it's true! The great thing about griege is that it works with both warm and cool color schemes and you can control the "temperature" by adjusting the amount of gray or beige. Let's take a look at a couple of very popular colors.
Sherwin Williams Repose Gray
Repose Gray is a beautiful greige that is not too light, not too dark. It does lean a tad more towards the cool side for a greige, but still has a good bit of warmth to it.
Sherwin Williams Agreeable Gray
Last, but not least, my favorite… Agreeable Gray! This is (in my humble opinion) the perfect Greige. It literally goes with EVERYTHING!! Dark wood, honey oak, white, warm, cool, you name it. It is a little warmer and lighter than Repose Gray, but it is my go-to, especially in those homes with an eclectic mix of décor styles.
Well, there you have it folks! If you were
thinking about listing your home
or are just ready to make a change, these are some nice neutral colors that you may want to consider. Choosing a paint color can be one of the most daunting tasks for any homeowner so I hope this has been helpful. If you are still struggling to find the perfect color, Sherwin Williams has Color Experts that can help you or feel free to reach out to a local Stager/Designer (such as myself!).
Jessica Stuckey
Owner/Designer, CharBella Design Co.
cell: 815-298-6257
email: charbelladesignco@gmail.com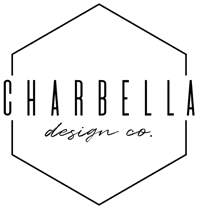 **Color pictures were taken from the Sherwin Williams App.